On Tophockeycards.com your hockey cards value for free. Bonus: Get hockey stats from your favorite hockey players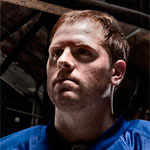 Philip Joseph Kessel, Jr. (born October 2, 1987) is an American professional ice hockey forward of the National Hockey League (NHL). Phil Kessel was the fifth-overall pick of the 2006 NHL Entry Draft, taken by the Boston Bruins. In his rookie season, he was awarded the prestigious Bill Masterton Memorial Trophy.
On December 11, 2006, his family announced that Phil Kessel was hospitalized for a reason unrelated to hockey. Later during the day, a sportscaster confirmed that Phil Kessel was diagnosed with a form of testicular cancer. On December 16, 2006, Kessel was announced cancer-free.Phil Kessel returned to the Bruins line-up on January 9, after missing only 11 regular season games following cancer surgery. On September 18, 2009, the Boston Bruins traded him to the Toronto Maple Leafs, where he quickly signed a five-year, $27 million contract. On April 6, 2011, Kessel had his third consecutive 30 goal season.
PHIL KESSEL NHL Seasons Stats
Age
Season
Team
Pos
GP
G
A
PTS
+/-
PIM
Shot %
34
2021-22
ARI
RW
82
8
44
52
-24
40
4.6
33
2020-21
ARI
RW
56
20
23
43
-17
12
17.4
32
2019-20
ARI
RW
70
14
24
38
-21
22
9.2
31
2018-19
PIT
RW
82
27
55
82
-19
28
12.6
30
2017-18
PIT
RW
82
34
58
92
-4
36
13
29
2016-17
PIT
RW
82
23
47
70
3
20
10
28
2015-16
PIT
RW
82
26
33
59
9
18
9.5
27
2014-15
TOR
RW
82
25
36
61
-34
30
8.9
26
2013-14
TOR
RW
82
37
43
80
-4
27
12.1
25
2012-13
TOR
RW
48
20
32
52
-3
18
12.4
24
2011-12
TOR
RW
82
37
45
82
-10
20
12.5
23
2010-11
TOR
RW
82
32
32
64
-20
24
9.8
22
2009-10
TOR
RW
70
30
25
55
-8
21
10.1
21
2008-09
BOS
RW
70
36
24
60
23
16
15.5
20
2007-08
BOS
RW
82
19
18
37
-6
28
8.9
19
2006-07
BOS
RW
70
11
18
29
-12
12
6.5
NHL season totals
1204
399
557
956
-9
372
10.8
PHIL KESSEL Hockey Cards
PHIL KESSEL
| ROOKIES
$10.00
BRAD BOYES /PHIL KESSEL
| ROOKIE SHOWDOWN
$2.00
PHIL KESSEL
| CHECKLIST
$10.00
PHIL KESSEL
| COMMON
$0.60
PHIL KESSEL
| COMMON
$1.00
PHIL KESSEL
| COMMON
$0.75
PHIL KESSEL
| COMMON
$0.60
PHIL KESSEL
| COMMON
$0.75
PHIL KESSEL
| COMMON
$0.75
PHIL KESSEL
| COMMON
$2.00
PHIL KESSEL
| COMMON
$1.00
PHIL KESSEL
| COMMON
$0.75
PHIL KESSEL
| COMMON
$1.00
PHIL KESSEL
| COMMON
$1.25
PHIL KESSEL
| COMMON
$0.75
PHIL KESSEL
| COMMON
$0.75
PHIL KESSEL
| COMMON
$1.25
PHIL KESSEL
| COMMON
$1.25
PHIL KESSEL
| COMMON
$1.25
PHIL KESSEL
| COMMON
$1.00
PHIL KESSEL
| COMMON
$1.25
PHIL KESSEL
| COMMON
$0.75
PHIL KESSEL
| COMMON
$0.60
PHIL KESSEL
| HIGHLIGHT
$0.75
PHIL KESSEL
| COMMON
$0.75
PHIL KESSEL
| COMMON
$0.50
PHIL KESSEL
| COMMON
$1.00
PHIL KESSEL
| COMMON
$0.60
PHIL KESSEL
| COMMON
$0.75
PHIL KESSEL
| COMMON
$0.75
PHIL KESSEL
| COMMON
$0.60
PHIL KESSEL
| COMMON
$0.50
PHIL KESSEL
| COMMON
$3.00
PHIL KESSEL
| COMMON
$1.00
PHIL KESSEL
| COMMON
$2.00
PHIL KESSEL
| COMMON
$0.60
PHIL KESSEL
| COMMON
$0.50
PHIL KESSEL /COLTON ORR /JAMES REIMER /PHIL KESSEL
| TEAM LEADERS
$0.50
PHIL KESSEL
| COMMON
$2.00
PHIL KESSEL /COLTON ORR /JAMES REIMER
| TEAM LEADERS
$2.00
PHIL KESSEL
| COMMON
$0.75
PHIL KESSEL
| COMMON
$1.25
PHIL KESSEL
| COMMON
$1.25
PHIL KESSEL
| COMMON
$1.00
PHIL KESSEL /NAZEM KADRI /CODY FRANSON
| CHECKLIST
$1.00
PHIL KESSEL
| COMMON
$0.60
PHIL KESSEL
| COMMON
$2.50
PHIL KESSEL
| COMMON
$1.25
PHIL KESSEL
| (WHITE JERSEY)
$10.00
PHIL KESSEL
| COMMON
$1.00
PHIL KESSEL
| COMMON
$2.50
PHIL KESSEL
| SHORT PRINT
$3.00
PHIL KESSEL
| ALL-STAR
$0.60
PHIL KESSEL
| COMMON
$1.00
PHIL KESSEL
| COMMON
$1.50
PHIL KESSEL
| COMMON
$1.00
PHIL KESSEL
| COMMON
$1.50
PHIL KESSEL
| COMMON
$0.60
PHIL KESSEL
| COMMON
$1.00
PHIL KESSEL
| COMMON
$0.60
PHIL KESSEL
| COMMON
$1.25
PHIL KESSEL
| COMMON
$1.50
PHIL KESSEL
| COMMON
$1.00
PHIL KESSEL
| COMMON
$0.75
PHIL KESSEL
| COMMON
$1.50
PHIL KESSEL
| COMMON
$0.75
PHIL KESSEL
| COMMON
$1.25
PHIL KESSEL
| COMMON
$0.75
PHIL KESSEL
| COMMON
$1.50
PHIL KESSEL
| COMMON
$0.75
PHIL KESSEL
| COMMON
$1.00
PHIL KESSEL
| LEAGUE LEADERS
$2.50
PHIL KESSEL
| LEAGUE LEADERS
$4.00
PHIL KESSEL
| COMMON
$1.25
PHIL KESSEL
| COMMON
$1.25
PHIL KESSEL
| COMMON
$1.00
PHIL KESSEL
| COMMON
$1.00
PHIL KESSEL
| COMMON
$1.00
PHIL KESSEL
| COMMON
$0.75
PHIL KESSEL
| COMMON
$1.00
PHIL KESSEL
| COMMON
$0.75
---