Cartes de hockey de SIDNEY CROSBY
Sur Tophockeycards.com tu as la valeur des cartes de hockey gratuitement. Bonus: obtient les stats des joueurs de hockey de la LNH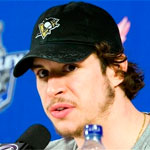 Sidney Patrick Crosby (born August 7, 1987) is a Canadian professional ice hockey player and captain of the Pittsburgh Penguins of the National Hockey League (NHL).
Sidney Crosby was drafted by the Penguins out of the Quebec Major Junior Hockey League (QMJHL) first overall. Nicknamed 'The Next One', he was one of the most highly regarded draft picks in hockey history, leading many to refer to the 2005 Draft Lottery as the 'Sidney Crosby Sweepstakes'.
In his first NHL season, Sidney Crosby finished sixth in scoring with 102 points (39 goals, 63 assists). By his second season, he led the NHL with 120 points (36 goals, 84 assists) to capture the Art Ross Trophy, becoming the youngest player and the only teenager to win a scoring title in any major North American sports league. That same season, Crosby won the Hart Memorial Trophy as the most valuable player as determined by the Professional Hockey Writers Association, and the Lester B. Pearson Award as the most valuable player as determined by the NHL Players Association. He is the seventh player in NHL history to have earned all three awards.Sidney Crosby won his first Stanley Cup in 2009, becoming the youngest captain in NHL history to win the championship Growing up, Sidney Crosby admired Steve Yzerman and, like his father, was a fan of the Montreal Canadiens.
Stats de saison de SIDNEY CROSBY dans la LNH
Age
Saison
Équipe
Pos
PJ
B
A
PTS
+/-
PUN
% Tir au but
34
2021-22
PIT
C
69
31
53
84
19
32
14.9
33
2020-21
PIT
C
55
24
38
62
8
26
15.1
32
2019-20
PIT
C
41
16
31
47
-8
15
14.7
31
2018-19
PIT
C
79
35
65
100
18
36
15.9
30
2017-18
PIT
C
82
29
60
89
0
46
11.7
29
2016-17
PIT
C
75
44
45
89
17
24
17.3
28
2015-16
PIT
C
80
36
49
85
19
42
14.5
27
2014-15
PIT
C
77
28
56
84
5
47
11.8
26
2013-14
PIT
C
80
36
68
104
18
46
13.9
25
2012-13
PIT
C
36
15
41
56
26
16
12.1
24
2011-12
PIT
C
22
8
29
37
15
14
10.7
23
2010-11
PIT
C
41
32
34
66
20
31
19.9
22
2009-10
PIT
C
81
51
58
109
15
71
17.1
21
2008-09
PIT
C
77
33
70
103
3
76
13.9
20
2007-08
PIT
C
53
24
48
72
18
39
13.9
19
2006-07
PIT
C
79
36
84
120
10
60
14.4
18
2005-06
PIT
C
81
39
63
102
-1
110
14
Total stats LNH
1108
517
892
1409
12
731
14.5
Cartes de hockey de SIDNEY CROSBY
SIDNEY CROSBY
| COMMON
$25.00
SIDNEY CROSBY
| ROOKIES
$30.00
SIDNEY CROSBY
| YOUNG GUNS
$1,200.00
SIDNEY CROSBY
| MVP ROOKIES
$50.00
SIDNEY CROSBY
| ROOKIES
$60.00
SIDNEY CROSBY
| CAPTAINS
$8.00
SIDNEY CROSBY
| SEASON HIGHLIGHTS
$8.00
SIDNEY CROSBY
| SEASON HIGHLIGHTS
$8.00
SIDNEY CROSBY
| SEASON HIGHLIGHTS
$8.00
SIDNEY CROSBY
| TEAM CHECKLIST
$8.00
SIDNEY CROSBY /COREY PERRY
| CHECKLIST
$15.00
SIDNEY CROSBY
| COMMON
$1.50
SIDNEY CROSBY
| COMMON
$1.50
SIDNEY CROSBY
| COMMON
$1.50
SIDNEY CROSBY
| COMMON
$1.50
SIDNEY CROSBY
| COMMON
$1.50
SIDNEY CROSBY
| COMMON
$1.50
SIDNEY CROSBY
| COMMON
$1.50
SIDNEY CROSBY
| COMMON
$1.50
SIDNEY CROSBY
| COMMON
$1.50
SIDNEY CROSBY
| COMMON
$1.50
SIDNEY CROSBY
| COMMON
$1.50
SIDNEY CROSBY
| COMMON
$1.50
SIDNEY CROSBY
| COMMON
$1.50
SIDNEY CROSBY
| COMMON
$1.50
SIDNEY CROSBY
| COMMON
$1.50
SIDNEY CROSBY
| COMMON
$1.50
SIDNEY CROSBY
| COMMON
$1.50
SIDNEY CROSBY
| COMMON
$1.50
SIDNEY CROSBY
| COMMON
$1.50
SIDNEY CROSBY
| COMMON
$1.50
SIDNEY CROSBY
| COMMON
$1.50
SIDNEY CROSBY
| COMMON
$4.00
SIDNEY CROSBY
| COMMON
$12.00
SIDNEY CROSBY
| COMMON
$2.00
SIDNEY CROSBY
| COMMON
$2.00
SIDNEY CROSBY /EVGENI MALKIN
| ROOKIE SHOWDOWN
$5.00
SIDNEY CROSBY
| HALL WORTHY
$2.00
SIDNEY CROSBY
| TEAM CHECKLIST
$2.00
SIDNEY CROSBY
| COMMON
$3.00
SIDNEY CROSBY
| COMMON
$3.00
SIDNEY CROSBY
| COMMON
$3.00
SIDNEY CROSBY
| COMMON
$1.50
SIDNEY CROSBY
| COMMON
$2.00
SIDNEY CROSBY
| COMMON
$5.00
JOE THORNTON /SIDNEY CROSBY /MARC SAVARD
| COMMON
$5.00
SIDNEY CROSBY
| COMMON
$3.00
SIDNEY CROSBY
| COMMON
$2.50
SIDNEY CROSBY
| CHECKLIST
$2.50
SIDNEY CROSBY
| COMMON
$15.00
SIDNEY CROSBY
| COMMON
$2.00
SIDNEY CROSBY
| CHECKLIST
$2.00
SIDNEY CROSBY
| COMMON
$5.00
SIDNEY CROSBY
| COMMON
$5.00
SIDNEY CROSBY
| COMMON
$5.00
SIDNEY CROSBY
| COMMON
$2.50
SIDNEY CROSBY
| COMMON
$3.00
SIDNEY CROSBY
| COMMON
$2.00
SIDNEY CROSBY
| COMMON
$2.00
SIDNEY CROSBY
| COMMON
$5.00
SIDNEY CROSBY
| COMMON
$3.00
SIDNEY CROSBY
| COMMON
$8.00
SIDNEY CROSBY
| COMMON
$8.00
SIDNEY CROSBY
| COMMON
$8.00
SIDNEY CROSBY
| COMMON
$8.00
SIDNEY CROSBY
| COMMON
$3.00
SIDNEY CROSBY
| COMMON
$2.50
SIDNEY CROSBY
| CHECKLIST
$2.50
SIDNEY CROSBY
| COMMON
$6.00
SIDNEY CROSBY
| COMMON
$2.00
SIDNEY CROSBY
| COMMON
$3.00
SIDNEY CROSBY
| COMMON
$8.00
SIDNEY CROSBY
| COMMON
$8.00
SIDNEY CROSBY
| COMMON
$8.00
SIDNEY CROSBY
| COMMON
$8.00
SIDNEY CROSBY
| COMMON
$3.00
SIDNEY CROSBY
| CHECKLIST
$3.00
SIDNEY CROSBY
| COMMON
$8.00
SIDNEY CROSBY
| COMMON
$3.00
SIDNEY CROSBY
| CHECKLIST
$2.00
SIDNEY CROSBY
| COMMON
$4.00
SIDNEY CROSBY
| COMMON
$12.00
SIDNEY CROSBY
| COMMON
$2.00
SIDNEY CROSBY
| HIGHLIGHT
$2.00
SIDNEY CROSBY
| COMMON
$2.00
SIDNEY CROSBY
| COMMON
$2.00
SIDNEY CROSBY
| COMMON
$6.00
SIDNEY CROSBY
| COMMON
$2.50
SIDNEY CROSBY
| COMMON
$3.00
SIDNEY CROSBY
| COMMON
$2.00
SIDNEY CROSBY
| COMMON
$2.50
SIDNEY CROSBY
| COMMON
$2.50
SIDNEY CROSBY
| CHECKLIST
$2.00
SIDNEY CROSBY
| COMMON
$4.00
SIDNEY CROSBY
| COMMON
$3.00
SIDNEY CROSBY
| COMMON
$2.00
SIDNEY CROSBY
| SEASON HIGHLIGHT
$1.50
SIDNEY CROSBY
| COMMON
$1.50
SIDNEY CROSBY
| COMMON
$3.00
SIDNEY CROSBY /STEVEN STAMKOS /PATRICK KANE
| CHECKLIST
$12.00
SIDNEY CROSBY
| COMMON
$2.00
SIDNEY CROSBY
| COMMON
$2.50
SIDNEY CROSBY
| COMMON
$1.50
MARC-ANDRE FLEURY /CHRIS KUNITZ /SIDNEY CROSBY /TANNER GLASS
| TEAM LEADERS
$1.50
SIDNEY CROSBY
| SEASON HIGHLIGHTS
$1.50
SIDNEY CROSBY
| COMMON
$2.50
SIDNEY CROSBY
| AUTHENTIC MOMENTS
$8.00
SIDNEY CROSBY
| COMMON
$10.00
SIDNEY CROSBY
| COMMON
$4.00
SIDNEY CROSBY
| COMMON
$4.00
SIDNEY CROSBY
| COMMON
$3.00
SIDNEY CROSBY
| COMMON
$2.00
SIDNEY CROSBY
| COMMON
$4.00
SIDNEY CROSBY
| (BLACK JERSEY)
$20.00
SIDNEY CROSBY
| COMMON
$4.00
SIDNEY CROSBY
| SHORT PRINT (LOOKING LEFT)
$60.00
SIDNEY CROSBY
| COMMON
$3.00
SIDNEY CROSBY
| CHECKLIST
$1.50
SIDNEY CROSBY
| SHORT PRINT
$10.00
SIDNEY CROSBY
| COMMON
$12.00
SIDNEY CROSBY
| COMMON
$2.00
SIDNEY CROSBY
| COMMON
$3.00
SIDNEY CROSBY
| COMMON
$8.00
SIDNEY CROSBY
| COMMON
$12.00
SIDNEY CROSBY
| COMMON
$3.00
SIDNEY CROSBY
| COMMON
$4.00
SIDNEY CROSBY
| COMMON
$2.00
SIDNEY CROSBY
| COMMON
$3.00
SIDNEY CROSBY /JOE PAVELSKI
| CHECKLIST
$3.00
SIDNEY CROSBY
| COMMON
$2.00
SIDNEY CROSBY
| SEASON HIGHLIGHTS
$10.00
SIDNEY CROSBY
| LEAGUE LEADERS
$10.00
SIDNEY CROSBY
| COMMON
$4.00
SIDNEY CROSBY
| COMMON
$6.00
SIDNEY CROSBY
| COMMON
$3.00
SIDNEY CROSBY
| COMMON
$2.50
SIDNEY CROSBY
| COMMON
$6.00
SIDNEY CROSBY
| COMMON
$2.50
SIDNEY CROSBY
| SEASON HIGHLIGHTS
$10.00
SIDNEY CROSBY
| COMMON
$3.00
SIDNEY CROSBY
| COMMON
$5.00
SIDNEY CROSBY
| COMMON
$2.00
SIDNEY CROSBY
| COMMON
$2.50
SIDNEY CROSBY
| SEASON HIGHLIGHTS
$6.00
SIDNEY CROSBY
| COMMON
$4.00
SIDNEY CROSBY
| COMMON
$3.00
SIDNEY CROSBY
| COMMON
$2.50
SIDNEY CROSBY
| COMMON
$2.50
SIDNEY CROSBY
| COMMON
$3.00
SIDNEY CROSBY
| SHORT PRINT
$5.00
SIDNEY CROSBY
| COMMON
$2.50
SIDNEY CROSBY
| COMMON
$6.00
SIDNEY CROSBY
| COMMON
$3.00
SIDNEY CROSBY
| SHORT PRINT
$5.00
SIDNEY CROSBY
| COMMON
$5.00
Recherche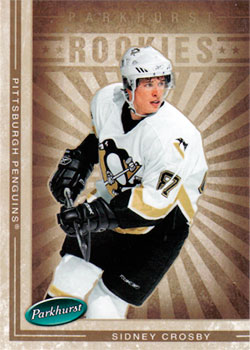 SIDNEY CROSBY
CARTE RECRUE 2005-06
---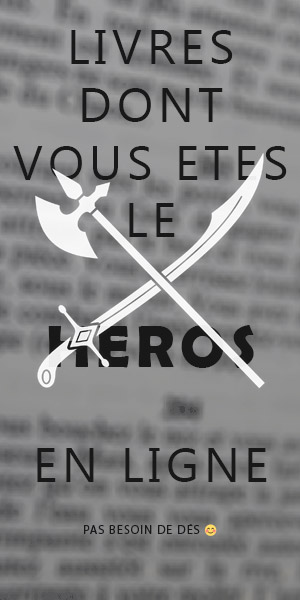 ---
---