Cartes de hockey de JAROMIR JAGR
Sur Tophockeycards.com tu as la valeur des cartes de hockey gratuitement. Bonus: obtient les stats des joueurs de hockey de la LNH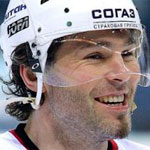 Jaromir Jagr (born February 15, 1972) is a Czech ice hockey right winger has signed with the Montreal Canadiens on June 29, 2011. Jaromir Jagr formerly played in the National Hockey League with the Pittsburgh Penguins, Washington Capitals, and New York Rangers, serving as captain of the Penguins and the Rangers, as well as for Avangard.
Jaromir Jagr was the fifth overall selection in the 1990 NHL Entry Draft. He won two consecutive Stanley Cups in the 1991 and 1992 seasons with the Pittsburgh Penguins. He has won the Art Ross Trophy as the NHL's leading point scorer five times, received the Lester B. Pearson Award as voted by the NHL Players' Association three times, and won a Hart Trophy as the league's most valuable player. He has been named to seven NHL First All-Star Teams. Jaromir Jagr is currently in the top 15 NHL players in career goals, assists and points (as of the end of the 2010–11 NHL season), and is the all-time leader among European trained players in all three categories. Jaromir Jagr was the Czech Republic's flag bearer for the Vancouver 2010 Winter Olympics.
He is one of a very elite group of hockey players to have won the Stanley Cup (1991, 1992), the Ice Hockey World Championships (2005, 2010), and the Olympic gold medal in ice hockey (1998).
Stats de saison de JAROMIR JAGR dans la LNH
Age
Saison
Équipe
Pos
PJ
B
A
PTS
+/-
PUN
% Tir au but
45
2017-18
CGY
RW
22
1
6
7
6
10
3.1
44
2016-17
FLA
RW
82
16
30
46
2
56
8.8
43
2015-16
FLA
RW
79
27
39
66
23
48
18.9
41
2013-14
NJD
RW
82
24
43
67
16
46
10.4
39
2011-12
PHI
RW
73
19
35
54
5
30
11.2
35
2007-08
NYR
RW
82
25
46
71
8
58
10
34
2006-07
NYR
RW
82
30
66
96
26
78
9.3
33
2005-06
NYR
RW
82
54
69
123
34
72
14.7
30
2002-03
WSH
RW
75
36
41
77
5
38
12.4
29
2001-02
WSH
RW
69
31
48
79
0
30
15.7
28
2000-01
PIT
RW
81
52
69
121
19
42
16.4
27
1999-00
PIT
RW
63
42
54
96
25
50
14.5
26
1998-99
PIT
RW
81
44
83
127
17
66
12.8
25
1997-98
PIT
RW
77
35
67
102
17
64
13.4
24
1996-97
PIT
RW
63
47
48
95
22
40
20.1
23
1995-96
PIT
RW
82
62
87
149
31
96
15.4
22
1994-95
PIT
RW
48
32
38
70
23
37
16.7
21
1993-94
PIT
RW
80
32
67
99
15
61
10.7
20
1992-93
PIT
RW
81
34
60
94
30
61
14
19
1991-92
PIT
RW
70
32
37
69
12
34
16.5
18
1990-91
PIT
RW
80
27
30
57
-4
42
19.9
Total stats LNH
1534
702
1063
1765
16
1059
13.6
Cartes de hockey de JAROMIR JAGR
JAROMIR JAGR
| COMMON /ERROR
$2.00
JAROMIR JAGR
| COMMON
$2.00
JAROMIR JAGR
| FIRST ROUND DRAFT CHOICE 1990
$8.00
JAROMIR JAGR
| COMMON
$8.00
JAROMIR JAGR
| SUPER ROOKIE
$1.50
JAROMIR JAGR
| COMMON
$1.50
JAROMIR JAGR
| COMMON
$0.40
JAROMIR JAGR
| COMMON
$1.50
JAROMIR JAGR
| COMMON
$1.50
JAROMIR JAGR
| COMMON
$0.75
JAROMIR JAGR
| COMMON
$1.25
JAROMIR JAGR
| COMMON
$1.25
JAROMIR JAGR
| ALL ROOKIE TEAM
$1.25
JAROMIR JAGR
| CANADA CUP
$2.00
JAROMIR JAGR
| ALL ROOKIE TEAM
$2.00
JAROMIR JAGR
| COMMON
$2.00
JAROMIR JAGR
| ALL-STAR
$2.00
JAROMIR JAGR
| COMMON
$1.00
JAROMIR JAGR
| INTERNATIONAL RISING
$1.00
JAROMIR JAGR
| ALL-STARS
$1.00
JAROMIR JAGR
| COMMON
$1.25
JAROMIR JAGR
| COMMON
$1.25
JAROMIR JAGR
| DREAM TEAM
$1.25
JAROMIR JAGR
| COMMON
$1.50
JAROMIR JAGR
| TEAM CHECKLIST
$0.75
JAROMIR JAGR
| COMMON
$0.75
JAROMIR JAGR
| PROFILES
$0.75
JAROMIR JAGR
| COMMON
$1.50
JAROMIR JAGR
| COMMON
$3.00
JAROMIR JAGR
| COMMON
$2.50
JAROMIR JAGR
| COMMON
$12.00
JAROMIR JAGR
| COMMON
$1.50
JAROMIR JAGR
| COMMON
$0.50
JAROMIR JAGR
| GM CHOICE
$0.30
JAROMIR JAGR
| COMMON
$2.50
JAROMIR JAGR
| COMMON
$6.00
JAROMIR JAGR
| COMMON
$15.00
JAROMIR JAGR
| COMMON
$2.00
JAROMIR JAGR
| COMMON
$1.50
JAROMIR JAGR
| COMMON
$2.00
JAROMIR JAGR
| STAR POWER
$3.00
JAROMIR JAGR
| COMMON
$1.25
JAROMIR JAGR
| COMMON
$2.50
TEEMU SELANNE /JAROMIR JAGR /MILAN KRAFT
| COMMON
$10.00
JAROMIR JAGR
| COMMON
$1.25
JAROMIR JAGR
| COMMON
$1.50
JAROMIR JAGR
| COMMON
$2.50
JAROMIR JAGR
| COMMON
$2.50
JAROMIR JAGR
| COMMON
$1.25
JAROMIR JAGR
| COMMON
$2.50
JAROMIR JAGR
| COMMON
$2.50
JAROMIR JAGR
| COMMON
$2.50
JAROMIR JAGR
| COMMON
$4.00
JAROMIR JAGR
| COMMON
$2.00
JAROMIR JAGR
| COMMON
$4.00
JAROMIR JAGR
| COMMON
$2.00
JAROMIR JAGR
| COMMON
$2.00
JAROMIR JAGR
| COMMON
$2.00
JAROMIR JAGR
| COMMON
$3.00
JAROMIR JAGR
| COMMON
$1.50
JAROMIR JAGR
| COMMON
$4.00
JAROMIR JAGR
| COMMON
$1.25
JAROMIR JAGR
| COMMON
$1.50
JAROMIR JAGR
| COMMON
$3.00
JAROMIR JAGR
| COMMON
$3.00
JAROMIR JAGR
| JUMBO
$8.00
JAROMIR JAGR
| COMMON
$3.00
JAROMIR JAGR
| COMMON
$2.50
JAROMIR JAGR
| CAPTAINS
$2.50
JAROMIR JAGR
| SEASON HIGHLIGHTS
$2.50
JAROMIR JAGR
| TEAM CHECKLIST
$2.50
JAROMIR JAGR
| COMMON
$2.50
JAROMIR JAGR
| COMMON
$2.00
JAROMIR JAGR
| COMMON
$1.50
JAROMIR JAGR
| COMMON
$2.00
JAROMIR JAGR
| COMMON
$4.00
JAROMIR JAGR
| COMMON
$12.00
JAROMIR JAGR
| COMMON
$1.50
JAROMIR JAGR
| COMMON
$1.50
JAROMIR JAGR
| HALL WORTHY
$1.50
JAROMIR JAGR
| TEAM CHECKLIST
$1.50
JAROMIR JAGR
| COMMON
$2.50
JAROMIR JAGR
| COMMON
$2.50
JAROMIR JAGR
| COMMON
$2.50
JAROMIR JAGR
| COMMON
$1.25
JAROMIR JAGR
| COMMON
$1.50
JAROMIR JAGR
| COMMON
$2.50
JAROMIR JAGR
| COMMON
$15.00
JAROMIR JAGR
| COMMON
$6.00
JAROMIR JAGR
| COMMON
$2.00
JAROMIR JAGR
| COMMON
$1.50
JAROMIR JAGR
| COMMON
$2.00
JAROMIR JAGR
| COMMON
$1.50
JAROMIR JAGR
| COMMON
$2.00
JAROMIR JAGR
| COMMON
$1.50
JAROMIR JAGR
| COMMON
$3.00
JAROMIR JAGR
| COMMON
$2.00
JAROMIR JAGR
| COMMON
$3.00
JAROMIR JAGR
| COMMON
$3.00
JAROMIR JAGR
| COMMON
$2.50
JAROMIR JAGR
| COMMON
$1.50
JAROMIR JAGR
| SEASON HIGHLIGHT
$1.25
JAROMIR JAGR
| COMMON
$1.25
JAROMIR JAGR
| COMMON
$12.00
JAROMIR JAGR
| COMMON
$1.50
JAROMIR JAGR
| COMMON
$10.00
JAROMIR JAGR
| COMMON
$1.25
JAROMIR JAGR
| SEASON HIGHLIGHTS
$1.25
JAROMIR JAGR
| COMMON
$1.25
JAROMIR JAGR
| COMMON
$5.00
JAROMIR JAGR
| AUTHENTIC MOMENTS
$6.00
JAROMIR JAGR
| COMMON
$1.50
JAROMIR JAGR
| COMMON
$2.50
JAROMIR JAGR
| COMMON
$1.50
JAROMIR JAGR
| COMMON
$3.00
JAROMIR JAGR
| COMMON
$3.00
JAROMIR JAGR
| SHORT PRINT (GREEN PANTS)
$50.00
JAROMIR JAGR
| COMMON
$2.50
JAROMIR JAGR
| COMMON
$2.50
JAROMIR JAGR
| SHORT PRINT
$8.00
JAROMIR JAGR
| COMMON
$1.50
JAROMIR JAGR
| COMMON
$2.50
JAROMIR JAGR
| COMMON
$8.00
JAROMIR JAGR
| COMMON
$2.00
JAROMIR JAGR
| COMMON
$3.00
JAROMIR JAGR
| COMMON
$1.50
JAROMIR JAGR
| SEASON HIGHLIGHTS
$8.00
JAROMIR JAGR
| COMMON
$2.50
JAROMIR JAGR
| COMMON
$1.50
JAROMIR JAGR
| SEASON HIGHLIGHTS
$8.00
JAROMIR JAGR
| COMMON
$2.00
JAROMIR JAGR
| COMMON
$3.00
JAROMIR JAGR
| COMMON
$2.50
JAROMIR JAGR
| COMMON
$5.00
JAROMIR JAGR
| MARQUEE LEGENDS
$4.00
Recherche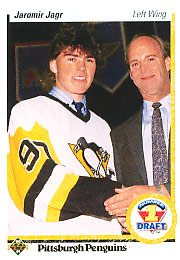 JAROMIR JAGR
CARTE RECRUE 1990-91
---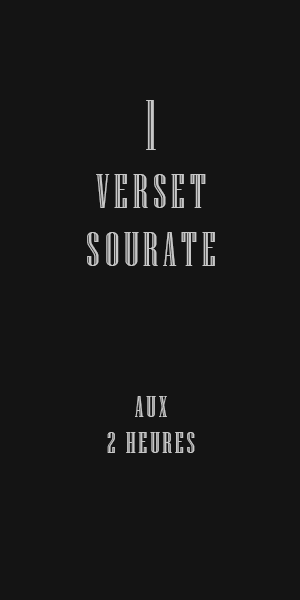 ---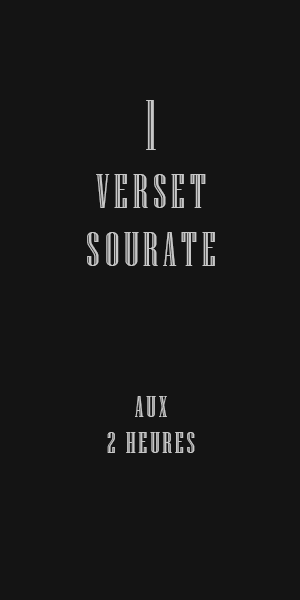 ---