Cartes de hockey de DION PHANEUF
Sur Tophockeycards.com tu as la valeur des cartes de hockey gratuitement. Bonus: obtient les stats des joueurs de hockey de la LNH
Dion Phaneuf (born April 10, 1985) is a Canadian professional ice hockey defenceman and captain of the Toronto Maple Leafs.
Dion Phaneuf was drafted ninth overall in the 2003 NHL Entry Draft by the Calgary Flames, and made his NHL debut in 2005 after a four-year junior career with the Red Deer Rebels of the Western Hockey League in which he was twice named the Defenceman of the Year.
Dion Phaneuf set a Flames record for most goals by a first-year defenceman and was named a finalist for the Calder Memorial Trophy as top rookie in 2005–06. Two years later, he was a finalist for the James Norris Memorial Trophy as top defenceman, though he did not win either award.
Phaneuf is a three-time NHL All-Star. Phaneuf is active in the community; the Flames honoured Phaneuf for his role as an ambassador to the Alberta Children's Hospital where he participated in events that help sick and injured children during his time in Calgary.
Stats de saison de DION PHANEUF dans la LNH
Age
Saison
Équipe
Pos
PJ
B
A
PTS
+/-
PUN
% Tir au but
33
2018-19
LAK
D
67
1
5
6
-21
53
1.3
32
2017-18
LAK
D
26
3
7
10
-7
15
6.3
32
2017-18
OTT
D
53
3
13
16
-8
34
3.5
31
2016-17
OTT
D
81
9
21
30
-6
100
5.8
29
2014-15
TOR
D
70
3
26
29
-11
108
2.2
28
2013-14
TOR
D
80
8
23
31
3
144
5.5
27
2012-13
TOR
D
48
9
19
28
-4
65
10.2
26
2011-12
TOR
D
82
12
32
44
-10
92
5.9
25
2010-11
TOR
D
66
8
22
30
-2
88
4.2
23
2008-09
CGY
D
80
11
36
47
-11
100
4
22
2007-08
CGY
D
82
17
43
60
12
182
6.5
21
2006-07
CGY
D
79
17
33
50
10
98
7.4
20
2005-06
CGY
D
82
20
29
49
5
93
8.3
Total stats LNH
896
121
309
430
-4
1172
5.5
Cartes de hockey de DION PHANEUF
DION PHANEUF
| ROOKIES
$4.00
MIIKKA KIPRUSOFF /JAROME IGINLA /DION PHANEUF /CHUCK KOBASEW /CHRIS PRONGER /RYAN SMYTH /ALES HEMSKY /SHAWN HORCOFF
| 8 JERSEYS
$100.00
DION PHANEUF
| COMMON
$4.00
DION PHANEUF
| COMMON
$0.75
DION PHANEUF
| COMMON
$2.50
DION PHANEUF
| COMMON
$0.50
DION PHANEUF
| COMMON
$0.50
DION PHANEUF /LUC BOURDON
| ROOKIE SHOWDOWN
$2.00
DION PHANEUF
| COMMON
$0.75
DION PHANEUF
| COMMON
$0.75
DION PHANEUF
| COMMON
$0.40
DION PHANEUF
| COMMON
$0.50
DION PHANEUF
| COMMON
$0.75
DION PHANEUF
| COMMON
$0.60
DION PHANEUF
| COMMON
$0.50
DION PHANEUF
| COMMON
$0.60
DION PHANEUF
| COMMON
$1.25
DION PHANEUF
| COMMON
$1.25
DION PHANEUF
| COMMON
$0.75
DION PHANEUF
| COMMON
$2.50
DION PHANEUF
| COMMON
$0.60
DION PHANEUF
| COMMON
$0.60
DION PHANEUF
| COMMON
$0.60
DION PHANEUF
| COMMON
$1.00
DION PHANEUF
| COMMON
$2.50
DION PHANEUF
| COMMON
$1.00
DION PHANEUF
| COMMON
$1.00
DION PHANEUF
| COMMON
$1.00
DION PHANEUF
| COMMON
$0.50
DION PHANEUF
| COMMON
$0.50
DION PHANEUF
| HIGHLIGHT
$0.50
DION PHANEUF
| COMMON
$0.50
DION PHANEUF
| COMMON
$0.60
DION PHANEUF
| COMMON
$0.75
DION PHANEUF
| CHL CARD
$0.60
DION PHANEUF
| COMMON
$0.50
DION PHANEUF
| COMMON
$0.60
DION PHANEUF
| COMMON
$0.60
DION PHANEUF
| COMMON
$0.75
DION PHANEUF
| COMMON
$0.50
DION PHANEUF
| COMMON
$0.40
DION PHANEUF
| COMMON
$0.75
DION PHANEUF
| COMMON
$1.50
DION PHANEUF
| COMMON
$0.50
DION PHANEUF
| COMMON
$0.40
DION PHANEUF
| COMMON
$1.50
DION PHANEUF
| COMMON
$0.60
DION PHANEUF
| COMMON
$1.00
DION PHANEUF
| COMMON
$0.75
DION PHANEUF
| COMMON
$0.50
DION PHANEUF
| COMMON
$1.00
DION PHANEUF
| (WHITE JERSEY)
$8.00
DION PHANEUF
| COMMON
$1.00
DION PHANEUF
| COMMON
$0.75
DION PHANEUF
| COMMON
$0.60
DION PHANEUF
| COMMON
$0.50
DION PHANEUF
| COMMON
$0.75
DION PHANEUF
| COMMON
$0.75
DION PHANEUF
| COMMON
$1.00
DION PHANEUF
| COMMON
$1.00
DION PHANEUF
| COMMON
$0.50
DION PHANEUF
| COMMON
$0.75
DION PHANEUF
| COMMON
$0.40
DION PHANEUF
| COMMON
$1.00
DION PHANEUF
| CAPTAINS
$1.50
DION PHANEUF
| COMMON
$0.60
DION PHANEUF
| COMMON
$0.50
DION PHANEUF
| COMMON
$0.60
DION PHANEUF
| COMMON
$0.50
DION PHANEUF
| COMMON
$0.50
Recherche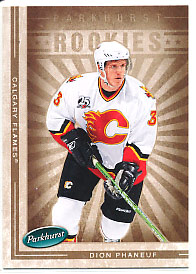 DION PHANEUF
CARTE RECRUE 2005-06
---
---
---